Save Some Daylight
As the days end sooner with the Winter Solstice approaching faster and faster, some people may start to feel the "cold blues" as it has been referred to by a few folks. The scientific name for it is Seasonal Affective Disorder, also known as S.A.D. It is said to be caused by anxiety in having the days be cut shorter, along with being out more during nightfall as clocks are moved an hour back. This means that nightfall comes even sooner from daylight savings policies. 
Cold Days
A survey backed by the Institute for Scientific Information on Coffee found that coffee can indeed improve cognition and mood in people and even help them through the more literal darker parts of the year with daylight savings time. The survey polled residents across several European countries. The poll questioned whether the participants felt more anxious and depressed. The poll was asked after the days started getting shorter following the colder seasons. These questions were then analyzed with another poll asking the same participants caffeine consumption habits.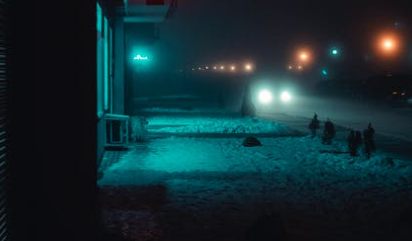 Warm Coffee
The survey showed that almost a quarter of the participants drank coffee to feel happier during the season. Another quarter used coffee to stay awake during the season. Current research has shown that 75 milligrams of caffeine every four hours actually helps people feel happy throughout the day! A perfect prescription to combat Seasonal Affective Disorder! Coffee has other health benefits too like liver protection, heart health, and so much more! Check out another article showcasing how coffee can help with heart health right here on our website!
By John Toledo