Coffee Grounds in the Ground
Your morning coffee is probably great at starting your day with all the energy you need to stay awake. Not many people know, but coffee is also great at giving your plants the energy they need as well to grow healthier, faster, and stronger. Coffee grounds will work for both indoor plants and outdoor plants!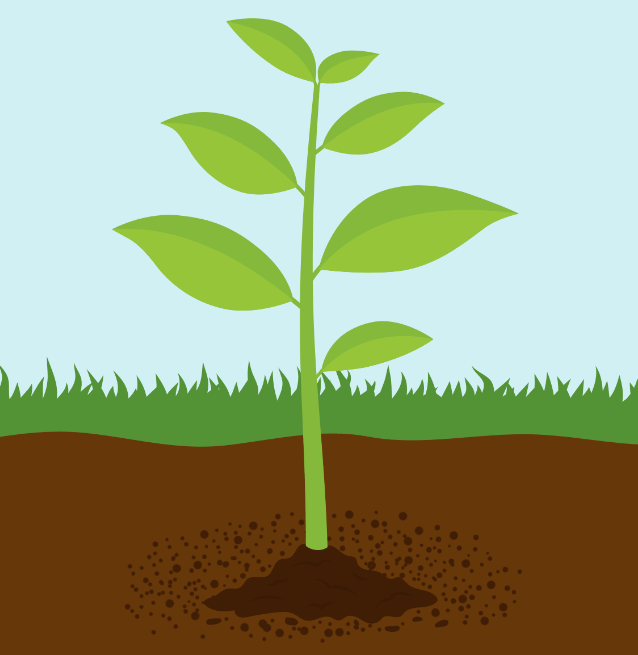 Healthy Grounds
Coffee grounds work as a multitool for any garden! They can help plants get more nutrients, remove pests, and fertilize the soil! Coffee grounds, as with all foods, become compost which helps make the soil more nutrient dense to give your plants a boost. Coffee grounds introduce more nitrogen into the soil which helps plants absorb water and other crucial nutrients better!
How Plants Like Their Coffee
Both indoor and outdoor plants can benefit from a java boost, but that doesn't mean you can take a one-size-fits-all approach to coffee in your garden. For best results, use the type of grounds that best suit your plants. While both indoor and outdoor plants can get a boost from coffee grounds, it's important to use a carefully researched routine to best cater to your plant's needs. Make sure to brew your coffee first before you use them for compost as brewing the coffee removes all of the acidity. The pH level in the soil isn't affected and it is an important point that should be remembered.
However, some plants like rhododendrons, azaleas, and hydrangeas grow better in more acidic soil so roasting your coffee beans rather than brewing them is better for compost for these plants.
Which Plants Aren't Coffee Lovers
Be careful with which plants you decide to use coffee grounds with as not all plants are suitable. Most plants that grow food like corn, and berry plants should not have coffee grounds in their growing process. Coffee grounds can also hamper seed growth in the soil affected by it.
By John Toledo