Take me to Armenia
September 21st is Armenian Independence Day, and because of that why don't we celebrate by taking a quick glimpse of their coffee culture? From their cups, and coffee beans, to their coffee makers, Armenia takes their coffee special.
How'd it Get There
Armenia is located in Southern Caucasus wedged between Georgia and Turkey. We even have a separate blog dedicated to coffee culture in Turkey which is just as riveting! Click here to check it out. Coffee in Armenian is called "soorj" and it's a long-lasting tradition in the beautiful country. Coffee from Armenia as of now mostly is imported from Columbia as it does not naturally grow in Armenian soil. Coffee actually was introduced to Armenia in the 16th century by merchants coming from Ethiopia.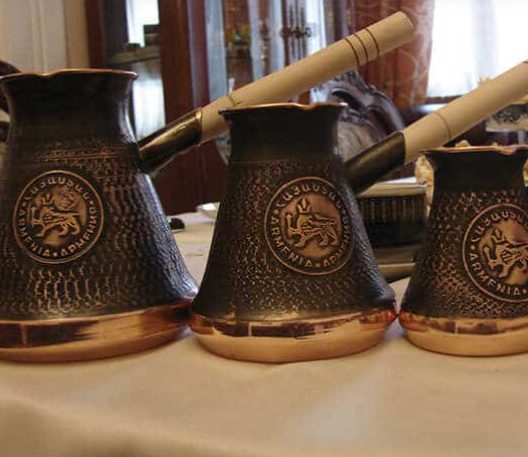 Coffee in Armenia
Traditionally, coffee in Armenia is brewed using what is called a jazve. It's a sort of tea kettle-type pot with a long handle and a spout. Armenians typically like their coffee black and rich with coffee beans. Armenian coffee is typically made with lots of sugar and ground coffee beans meaning it is very strong with a stronger aroma. It's usually paired with a treat like Baklava. There are many different varieties of spices locals use that hail from Armenia's neighboring countries which also share their distinct taste in coffee. 
By John Toledo