Food & Drink
Breakfast is the most important meal of the day, and if your morning drink is a warm, or cold, cup of coffee, you should try some of these delicious foods to pair!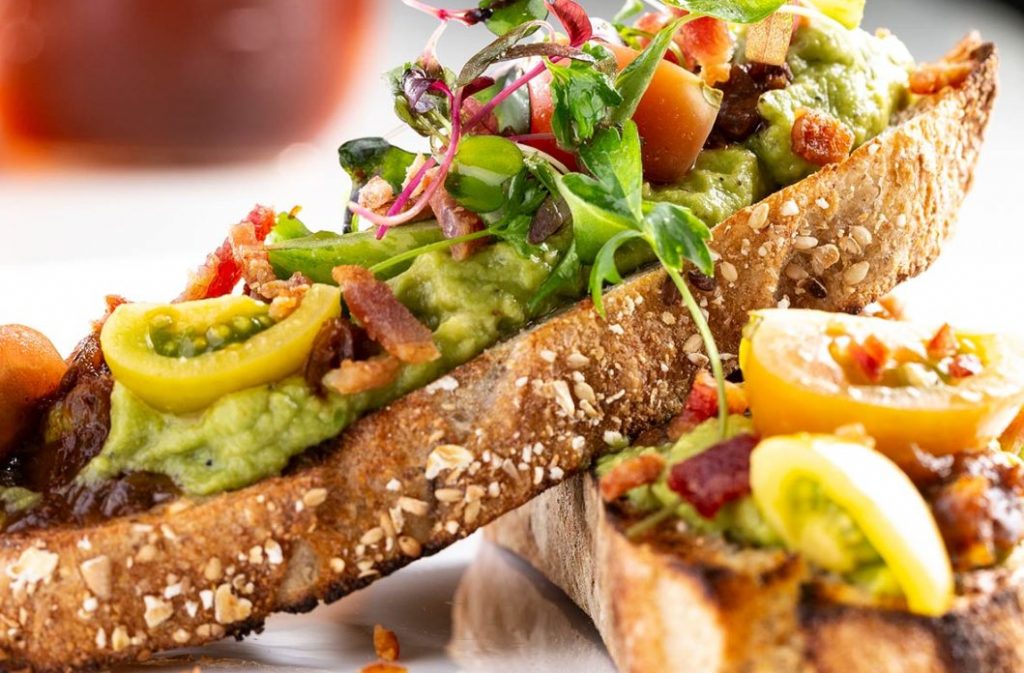 Avocado Toast
Avocado Toast is a perfect pairing for a cup of coffee! It's tangy and savory taste mixed with crispy bacon match amazingly with full-bodied coffees with fruity notes. It's an easy-to-craft meal that'll have you up and ready for your day, or night even! You can even try out this pairing at The Coffee Class. Our Avocado Toast is made with smashed avocado, onion jam, bacon bits, tomato, and micro greens, and topped with a crispy multigrain toast. It's always made fresh!
Fruits
Another healthy pairing with your morning coffee is fruit, specifically berries. Coffees hailing from Kenya and Yemen pair well with the tartness of many berries. These coffees compliment the taste of the berries very well and will give you that extra energy boost that you'll need to start your day.
Pastries
Starting off your day with an iced latte? Try pairing it with a soft warm pastry to compliment the bold taste! This classic pairing is popular throughout many cafes and easy to make at home. The Coffee Class serves a numerous variety of pastries like seasonal scones, handmade poptarts, scones, cupcakes, brownies, croissants, strawberry croissants, almond croissants, and more in our pastry display!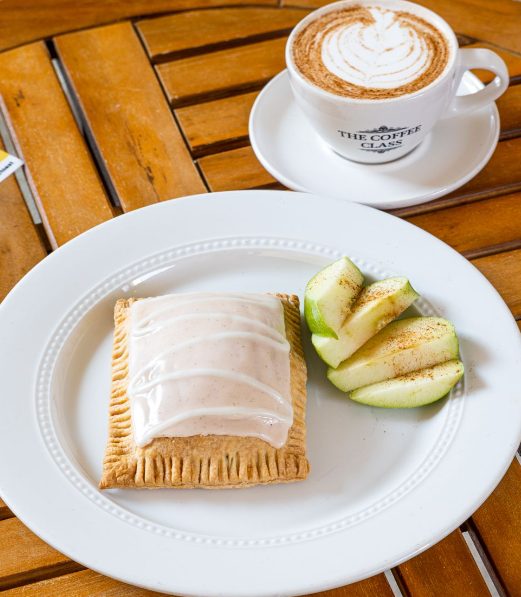 Salty Foods
Feeling bold? Salty foods offer a unique experience when it comes to pairing them with a cup of coffee. Salty foods intensify the taste of the coffee and bring out more of its rich flavor. Coffees from Costa Rica are the best for this pairing. Salted sweets are the best way to start diving into this experience!
Mix & Match
Overall, there are many ways to experience your coffee by mixing flavors and finding the best ones for you! Whether it's breakfast or lunch, lots of foods go well with your cup of coffee. Try experimenting with our menu and see what you like! Check out our menu HERE and see what you can mix!
By John Toledo